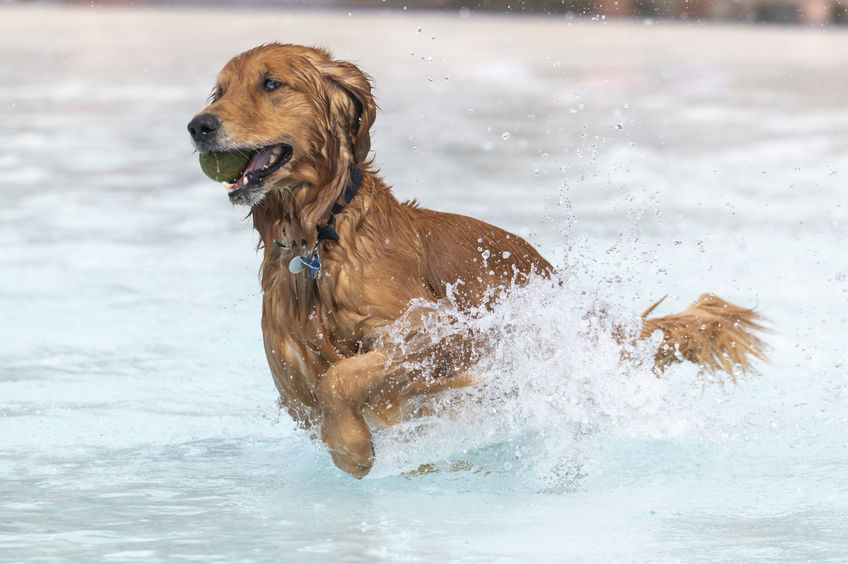 Ah, summertime! The perfect season to get out and enjoy the sun, have fun with friends, and make lasting memories. But what about our furry friends? We all want our pups to have a blast during the summer months, but keeping them safe, healthy, and entertaining is important too. In this blog, we'll explore how to make the most of the summer season while keeping your dog's well-being in mind.
Stay Protected
First and foremost, we need to make sure our dogs are safe during the hot summer days:
If your home gets warm during the day, an AC or fan is a must-have to keep your fur baby cool during those hot afternoons.
Protect their paws with boots or paw wax when you take them out for walks.
Speaking of walks, give your pup a thorough tick check after any time in tall grass or woods.
One of the most important things is to keep your pup hydrated. As the summer heats up, your dog may drink more water than usual, and it's important that they never run out of water (and that they are let out!). Watch for signs of dehydration, such as excessive panting, dry nose, and lethargy. If you suspect your dog is dehydrated, contact your vet immediately.
Tip: If you often have your dog outside, make sure they are microchipped!
Fun in the Sun
Outside of dog parks and playing outside, a great option is to set up a kiddie pool in your backyard to let your pup cool down and splash around.
Since summer is a great time for cold treats, try whipping up some doggie ice cream! You can blend items your pup loves, like plain yogurt, unseasoned beef broth, pumpkin puree, or peanut butter, pour it into a lick mat, and then serve when frozen! This will help cool them down and aid in their enrichment.
Tip: you can also add CBD oil!
While these activities are great, they can be difficult if you live somewhere with limited space or work full days. Just like us, our pups want to keep cool and have fun, and for that, the best option is…
Doggie Daycare and Boarding
Doggie daycare is a great way to make sure your dog stays cool and has fun. Rather than be worried at work about your dog, you can be happy knowing that your pup is playing and having a blast! At Bark U, we offer two types of daycare: standard and enrichment. Both benefit from our over 7,500 square feet of indoor and outdoor play areas and playground equipment like pools and tunnels. Our enrichment program offers more mentally stimulating activities like puzzles, too. Both options feature customized playgroups based on age, size, and play style, supervised by highly trained staff. We also offer pickup and drop-off services and grooming– a summer trim can help your dog feel cooler and more comfortable in the heat.
When it's time for you to take your own summer vacation, Bark U has you covered! Our dog boarding services are top-of-the-line, and we even have different add-ons you can pick to make sure your dog has the best time. If you're interested in having your dog enroll in Bark U – Register here and request a temperament assessment. To learn more about our other services, visit us online or call us at 215-486-2200 today!