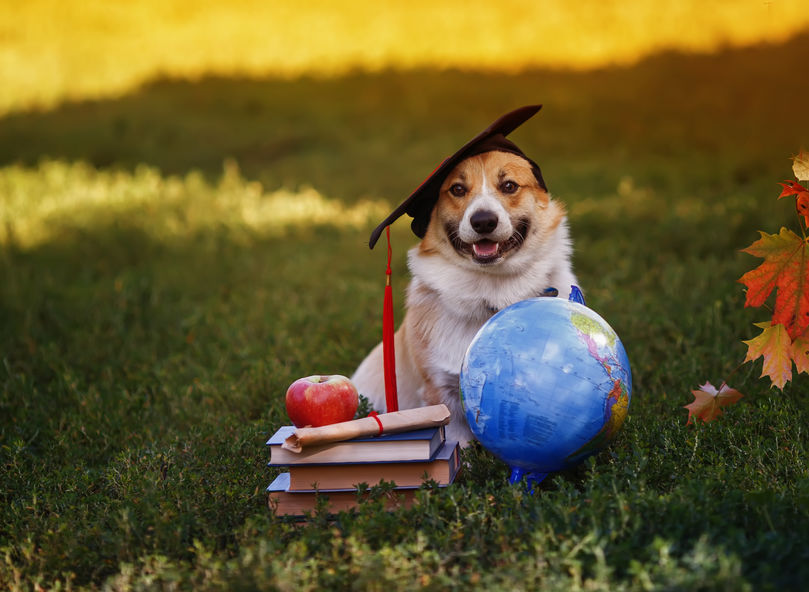 We know what you're thinking: dropping your kid off at college is a big deal. It's a bittersweet moment as you realize your little one is all grown up and ready to take on the world. But what about your other baby? You know, the one with four legs and a wagging tail? Well, we've got you covered! Read on for tips on making the college drop-off experience as smooth as possible for everyone, including your furry friend.
Should You Bring Your Dog?
Ultimately, this is up to you. Some dogs do well with traveling, whereas for others, it can increase anxiety and agitation. Plus, while your pup might enjoy the family time and adventure, they could also find the hectic drop-off day overwhelming and stressful. So, if you do bring your dog, it's important to have them in a top-of-the-line doggie daycare during the day.
If you decide to have them stay back, make sure you go with a high-quality boarding facility. Not only will this give you the peace of mind that your furry friend is safe and well-cared for, but it also allows you to focus on your child's big day without any added distractions.
Remember, this is a big transition for your pup, too, so be sure to give them some extra love and attention.
Furry Friends Make the Transition Easier
Just as your college kid will be making new friends and forging lifelong connections, your dog can do the same at a trusted doggie daycare and boarding facility. Socializing with other dogs can help ease the transition for your pup and keep them feeling happy and engaged while you're busy helping your child settle into their new life.
A Good Night's Sleep for Everyone
Let's face it, the thought of your dog staying at a crowded, noisy hotel can be overwhelming. That's why choosing a trusted facility with top-notch safety standards is a great idea! You can rest assured that your pup will be in good hands, and your pup can rest easily after a long day of enrichment and play.
A Home Away from Home
When choosing the perfect boarding facility for your fur baby, you'll want to ensure it has plenty of space and activities to keep your dog entertained. At Bark U, our facility sprawls over 7,500 square feet of indoor and outdoor play areas, complete with enrichment activities, playground equipment, pools, and tunnels. 
Having your dog attend Bark U can make the college drop-off experience easier for everyone involved. With extra snuggles and treats for pups saying goodbye to their siblings, your furry friend will feel right at home. Plus, they'll even get report cards of their own, so you can keep track of their progress and achievements just like you will for your college kid. So, as we approach college season, enroll your furry friend in Bark U– you won't regret it!