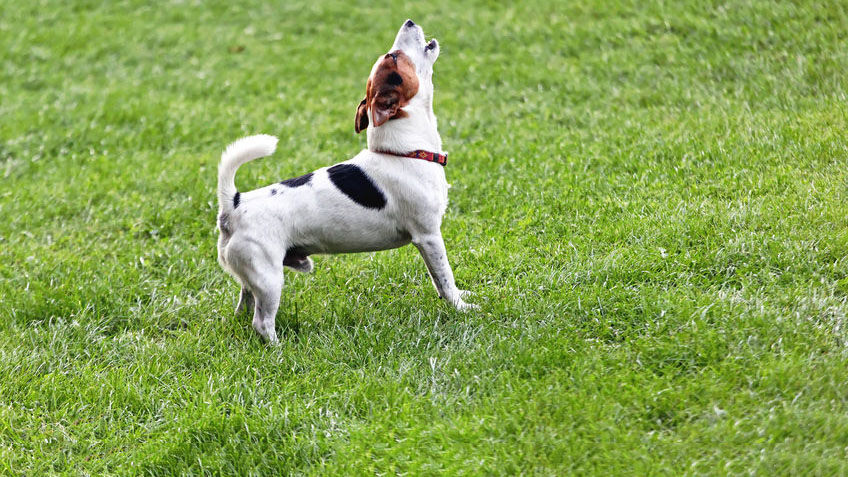 Have you ever walked through a pet store, kennel, or rescue where dogs are being kept behind a barrier? If so, you probably noticed a tremendous amount of reactivity, barking, and an increase in noise. Just like humans, dogs get stressed- and situations like these are highly stressful and frustrating for dogs, which increases reactive behaviors.
At Bark U, we're always excited to welcome new clients and their dogs into our facility. While it is completely understandable that you may want to get a good look at the place where your dog will be spending their days, there are important reasons why we do not offer tours. As behavioral professionals, we highly discourage any facilities from offering tours. 
Tours Add Stress
When unknown faces come near the playgroups, the dogs tend to get overly excited and worked up. This causes unnecessary stress, frustration, and anxiety which we always try our hardest to avoid. When dogs become stressed, their stress can manifest in aggression toward other dogs and destruction of toys or beds. It can also manifest in dogs barking, howling, and running around- which can lead to more stress in other dogs, causing a chain reaction of barking, running, anxiety, and destructive behaviors.
What Sets Bark U Apart
We are a very social daycare – where all of the dogs are out romping all day long. We only crate or kennel dogs for meals and sleeping overnight. This means your dog gets to hang with their friends and will not get stressed from being in a crate for long hours. However, it also means that it is not the ideal scenario to bring strangers throughout the facility. 
As much as we love showing off our awesome facility and how much fun the dogs have, it is simply not practical. We do have a virtual tour video available on our website that gives you a behind-the-scenes look.  
The dogs know our staff very well, and we have great relationships with the dogs in our care. When introducing new staff, we take it slow and always make it a fun, exciting experience so that the dog is comfortable. We want to make sure the dogs are focused on socializing appropriately and relaxing instead of barking incessantly at tour groups due to frustration and fear.
We are very clear that safety and the dogs in our care are our top priority and responsibility.
As behavior professionals, we must ensure the dogs are stress-free and having fun.
We are happy to give you a view of our cameras your first time here so you can get a feel of what the yards are like. Of course, we are also always available to answer any questions you may have or give you an update on your dog during their stay. Our entire staff is first aid and CPR certified, so you can rest easy knowing your pup is safe.
If you're interested in having your dog enroll in Bark U – Register here and request a temperament assessment. To learn more about our other services, visit us online or call us at 215-486-2200 today!