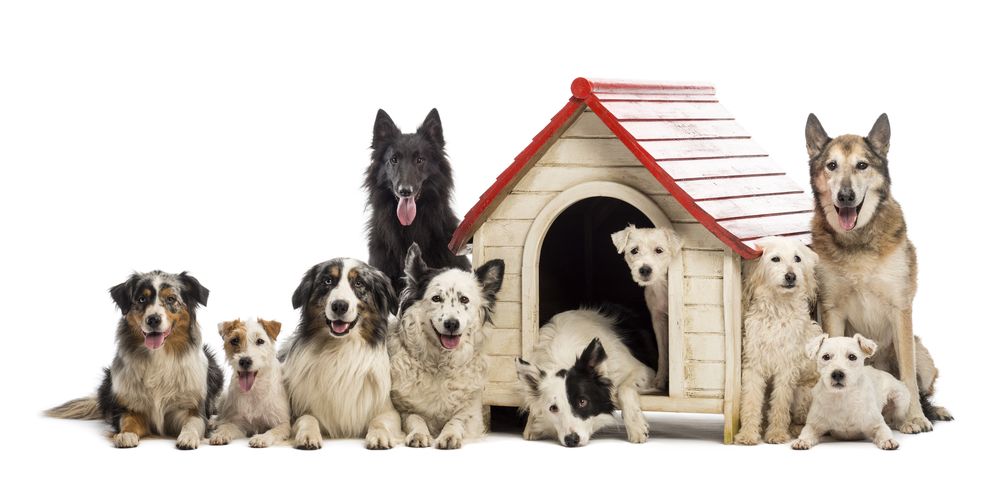 We have some exciting news! As of June 1st, Bark U will be a collar-free facility! In an effort to continue enhancing our safety practices and decrease our risks, we have decided that we are going to adopt a completely collar-free philosophy.
Did you know there are safety concerns when it comes to collars in group play?
A collar can be grabbed by a dog and used as leverage during otherwise appropriate play, allowing one dog the chance to pull another down, causing an unfair balance of play.
Tags can easily be pulled off and become lost or, even worse, ingested by another dog.
Collars can get caught up and tangled with another dog, most commonly by the jaw, during normal play. This can potentially cause injuries to both dogs, or even strangulation.
In addition to the safety concerns, nobody wants to have to constantly replace tags or collars that are damaged or lost in a group environment. Many of our customers have invested in higher quality collars, tracking collars, or artisanal tags for their dogs, and we don't want to put those investments at risk, either.
How will we identify dogs?
Because we maintain regular relationships with many of our guests, we can easily identify most of the dogs! We always have complete profiles with photos and detailed information on each pup, which helps with our newer guests or look-a-likes. We also have microchip readers and keep every dog's microchip number stored in our system!
With our move to a collar-free facility, we will be putting more energy into educating our clients on microchips, and are even offering an affordable microchipping service for those clients whose dogs do not have a chip. For more information on microchipping, see our blog post here!
We know that these kinds of changes can sound major, or even a little bit scary, but they are in place to keep our environment safe and fun for all our guests! Our staff are very well trained in handling dogs without utilizing their collars, as handling dogs by their collars in a group environment is an easy way to create an unnecessary problem. Our staff members are always equipped with a high-quality slip lead and are also trained to use vocal coaching and appropriate play management techniques.
Making the move to a fully collar-free facility will allow us to maintain a safer and more enriching environment for all our pups!
If you're interested in having your dog enroll in Bark U, register here and request a temperament assessment. To learn more about our other services, submit a contact form or call us at 215-486-2200 today!